Zimní měsíce zalézají až do morku kosti a to pro všechny vyznavače těžkých vah znamená jen jediné. Objemová fáze je tu!
Objem nebo rýsovačka?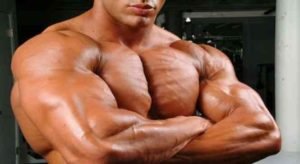 Vybudovat si opravdu kvalitní postavu je vždy doprovázeno neskutečnou dřinou. Neustálé dokola opakující se zvedání se však konat nemusí. I u posilování je totiž potřeba myslet nad postup a dělat věci správně, tak aby nás naše cesta dovedla až na vrchol. Je nutné si dobře nastavit jídelníček, mít skvěle zvládnutý tréninkový plán a vědět, jaké cviky je vhodné zařadit a to i s ohledem na roční období. Mnoho lidí si myslí, že díky objemovému tréninku dosáhnout těch nejlepších výsledků. Ovšem aby bylo objemné svalstvo vidět, je nutné zbavit se tukových zásob pod kůží.
Otázkou však je, kdy máme zařadit ty cviky, díky kterým budeme budovat hmotu, a kdy ty cviky, které nám jí odkryjí? Odpověď na tuto otázku je vcelku jednoduchá. Pokud vezmeme v potaz, že naše tělo vystavujeme na obdiv nejčastěji v létě, je vhodné si obě fáze naplánovat tak, aby konec rýsovací vycházel na letní měsíce. Z toho důvodu je tedy nyní (v čase končícího léta) zapotřebí najet na takové cviky, které budou budovat naší hmotu a u těch setrvat po celý podzim i zimu. S příchodem jara pak nastává fáze rýsovací, díky které dáme získanému objemu vyniknout. Jedná se o postup, který volí většina osob pečující o své tělo a je to postup ověřený.
Jak na to?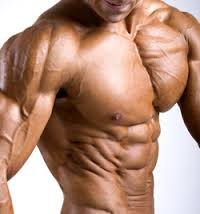 Cviky na zvyšování objemu vašeho svalstva nejsou nikterak záludné. Není u nich totiž ani tak otázkou jaké cviky děláme, ale spíše jak je děláme. Ideální volbou pro získání objemu je zařazení správného počtu opakování, tedy přibližně 6-8 a také správné váhy, která by měla být natolik vysoká, abychom při posledním z šesti či osmi opakování těžili z posledních sil. Jaký typ cviku zařadíte, je samozřejmě již plně na vás a záleží na partii, na kterou se chcete zaměřit.
Objemová fáze musí být také podpořena dostatečně velkým množstvím proteinu, aby mělo z čeho budovat svalovou hmotu. Nezapomínejte však i v objemové fázi alespoň jednou týdně zařadit nějaký dynamičtější sport, abyste si zachovali dostatečné množství síly a hybnosti. Vhodné jsou halové sporty, jízda na kole, běh či box a další bojová umění.
Snažte se jít vždy na dno svých sil. Zpočátku to bude bolet, ale bolest rychle odezní a vystřídají jí pocity blaženosti a spokojenosti nad výsledky, které se rychle dostaví. Tak s chutí do toho.