O tom, že jídelníček představuje ve cvičení tu vůbec nejdůležitější složku zde asi nemusí být řeč, to víme již všichni. My se dnes ale podíváme na jeden ze způsobů, jak se zajímavě stravovat tak, abychom docílili odbourávání tuku. Touto zajímavostí je paleostrava.

Co to vlastně paleostrava je? Jedná se o jeden z nejzdravějších způsobů stravování, protože bere v potaz naší genetiku. Paleostravování pracuje s naším tělem tak, aby bylo co nejzdravější a nejštíhlejší.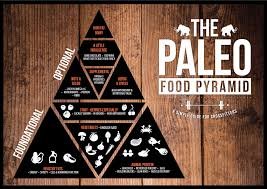 Moderní strava je v podstatě jedna velká přehlídka chemických látek., náhražek, cukrů a tuků. To jasně dokazují biologické, oftalmologické a dermatologické výzkumy. Ty jasně dokazují, že naše tělo vlivem příjmu těchto látek strádá, rychleji stárne a má sklony podléhat nejrůznějším chorobám. Mezi ně patří rakovina, cukrovka, obezita, srdeční obtíže, Parkinson, Alzheimer, deprese a neplodnost.
Paleo strava pak představuje to nejzákladnější, co můžeme jako člověk z pohledu biologického sníst. Jedná se o stravu, která nikdy neprošla žádným průmyslovým zpracováním. Slovo paleo vychází ze slova paleolit, tedy jednoho pravěkého období. Tento název má připomínat, to, že v paleolitu lidé jedli jen potraviny, které jim poskytla sama země, a přežili. A právě tato strava představuje pro náš organismus to nejzákladnější a nejčistší co můžeme přijmout. Tělo se příjmem tohoto druhu stravy dokonale pročistí a uschovává si jen látky, které mu jsou prospěšné.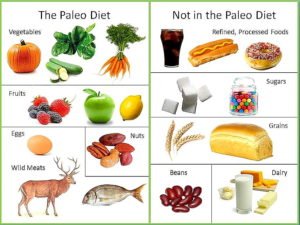 A čemu bychom se měli vyhýbat a co naopak přijímat? Základem je vyhýbat se mléčným výrobkům, obilovinám, průmyslově zpracovanému jídlu cukrům, alkoholu, luštěninám a škrobu. Přijímat bychom naopak měli ovoce, zeleninu, libové maso, ořechy a semena, mořské plody a zdravé tuky.
Pokud tedy chcete změnit svou tělesnou kondici, nebo naopak vyléčit některou z nemocí, určitě paleo stravu vyzkoušejte. Uvidíte sami, že budete plní energie a radosti.