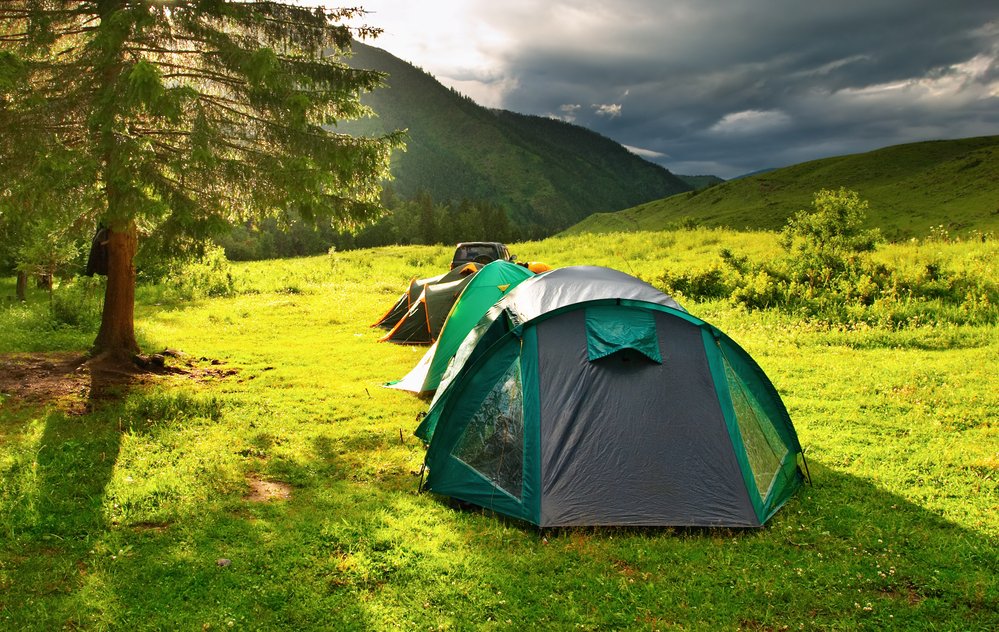 Chystáte se během letních prázdnin se svými ratolestmi na několik dnů pod stan? V přírodě zažijete celá rodina nezapomenutelné dobrodružství, ovšem je nezbytné počítat s nevyzpytatelným počasím. Přestože přes den svítí slunce, neznamená to, že v noci se nepřižene nějaký déšť. Vyplatí se tedy myslet na účinnou impregnaci stanu, která vás ochrání před případným vlhkem. V následujících řádcích vám představíme, jaká impregnace patří mezi ty nejlepší na trhu.
Hlavním účelem impregnace je udržet vnitřek stanu v naprostém suchu, a to i v extrémních venkovních podmínkách. Stejně tak prodloužíte životnost vašeho stanu a využijete ho bez problémů ještě i několik následujících let. Jak tedy ochránit svůj stan před vlhkem a nečistotami?
Impregnace proti dešťové kyselině, prachu i bahnu
Počasí se často mění, a to především v lesích a horských oblastech. Pokud tedy plánujete stanování v nějakých takových lokalitách, o to víc byste měli věnovat pozornost impregnaci. Látka, ze které je stan vyrobený, bude chráněna před kyselým deštěm, ale i prachem či bahnem. Přestože si zakoupíte vskutku kvalitní stan, při častém používání se stejně textil naruší, a potom se stan začne promáčet. Impregnace na stan je stejně důležitá jako impregnace na obuv.
Současný trh je navíc rozmanitý a nabízí nepřeberné množství variant. Impregnace bývá buď na bázi vosku, oleje, teflonu, ale i silikonu. Každá z uvedených má své přednosti, nicméně i mnohá úskalí. Bohužel, většina nabízených produktů nezachová prodyšnost, což je obrovský problém. Uvnitř stanu se totiž může vytvářet plíseň.
Co je to nanoimpregnace?
Účinnou novinkou je však nanoimpregnace, která je ve srovnání s ostatními impregnačními spreji a tekutinami na mnohem vyšší úrovni. Slibuje silnější ochranu, dlouhou výdrž, a stejně tak i prodyšnost. Ochrání váš stan před nečistotami, deštěm, ba dokonce sněhem. Stanovat tak můžete bez problémů v zimě, aniž byste měli ve stanu mokro kvůli rozpouštějícímu se sněhu.
V neposlední řadě bychom měli zmínit antibakteriální účinky, takže do stanu nepronikne plíseň, ale ani mikroorganismy. Ocení to především alergici.
Nanoimpregnace vydrží dlouho
Technologie označená jako nanoimpregnace se inspirovala v přírodě, a to konkrétně u lotosového květu, jehož povrch zabraňuje přilnutí vody a nečistotám. Jakmile na květ prší, tak kapky stékají pryč. I přes setření zůstane nanoimpregnace na textilu, což se u ostatních sprejů říct nedá. Používání stanu nijak účinnost nanoimpregnace nesnižuje, přičemž daný proces je nezbytné opakovat jednou za několik týdnů, respektive měsíců. Záleží na tom, jak často jezdíte stanovat.
Nanoimpregnace se doporučuje na celou řadu materiálů – od textilní látky a bavlny přes polyester a nylon až po PVC, tudíž se hodí na všechny druhy stanů. Rozhodně se nemusíte obávat jakéhokoliv poškození.
Ještě za zmínku stojí jeho ekologičnost, takže nanoimpregnace není složená z žádných chemických složek, ale obsahuje pouze vodu a nanočástice křemíku, a tím je vskutku ojedinělá.
Jakou nanoimpregnaci koupit?
Hledáte vhodný produkt, jenž je založen právě na výše uvedeném principu? V daném segmentu působí několik společností, přičemž velice oblíbená je německá značka NanoConcept, která má zastoupení i na českém trhu. V nabídce jsou vskutku špičkové výrobky, které slibují prodloužení životnosti stanů. Dokonce nanoimpregnace obstála v extrémních podmínkách Antarktidy, a tím pádem dostaly produkty ochrannou známku Masarykovy univerzity "Testováno v Antarktidě".
Tak neváhejte a investujte do kvality. Produkt pro nanoimpregnaci zakoupíte na nano-concept.cz.