Máte dost svých faldů a víte, že s blížícím se létem by bylo potřeba nahodit formu do plavek? Pak jediné řešení jak se s tímto problémem popasovat bude začít pořádně makat. Tím nejlepším a nejrychlejším způsobem bude určitě kardio, a osobně neznáme lepšího kardia než běhu.
Běh je v podstatě přirozeným pohybem člověka, který znali již naši pravěcí předci a který nám slouží až dosud. Momentálně zažívá běh velký boom a není tomu náhodou. Jedná se totiž o velmi rychlé a hlavně efektivní řešení redukce tělesného tuku a to formou velmi příjemnou.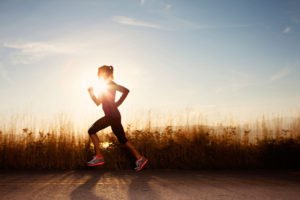 Začátky
Začátky bývají vždy nejtěžší, ale ani u nic nemusíte trpět. Pro začátek si ordinujte kratší trasy v méně náročném terénu. Vyberte si boty, které vám budou sedět a budou odpovídat tvarování vašeho chodidla a to je v podstatě tak vše, do čeho musíte na začátku zainvestovat. Běhat pak můžete v podstatě v čemkoliv. Nezapomeňte na začátku běhat kratší trasy a častěji. Tento poměr postupně obracet a běhat delší časy například obden, aby mělo vaše tělo dostatek času na regeneraci.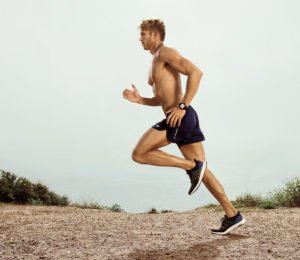 Terén
Na výběr máte hned z několika trénů. Od silnice, po pole za vaším domem. To jaký terén si zvolíte, se odrazí na tom, jak moc náročný váš běh bude. Ovál je jednou z nejpohodlnějších variant. Běhání je zde pohodlné a nebudou vás bolet kolena. Asfalt je také poměrně nenáročný, ovšem svou tvrdostí může někomu způsobovat bolest kolenou a kyčlí. Terén jako jsou lesní cesty, cestičky na polích atd. jsou příjemné tím, že jste přímo v přírodě a překážky, na které narazíte (spadlé stromy, louže, bláto) představují určité minivýzvy. Nicméně musíte počítat s tím, že běh v takovémto prostředí je o něco náročnější, zato však přinese rychlejší výsledky.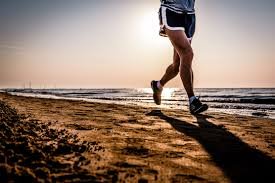 Nedílnou součástí efektivních výsledků, je také správný jídelníček o kterém si povíme něco příště.