Přemýšlíte, jaký nový sport byste mohli vyzkoušet? A slyšeli jste již o piloxingu? Tento sport vznikl jako kombinace pilates a boxu. I když se to na první poslech může zdát jako dost podivná kombinace cvičebních prvků, překvapivě to skvěle funguje. Přesvědčte se na vlastní kůži o spojení elegance a energie.
Jak sport vznikl?
U zrodu tohoto sportu stojí švédská baletka Viveca Jansen, která byla milovnicí boxu a pilates a prvky těchto dvou sportů spojila v jeden. Pravdou je, že trénink piloxu je celkem silový, ale není tak náročný jako samotný box. Autorka tohoto způsobu cvičení byla nejen baletkou, ale také profesionální kulturistkou, trénovala box a stala se také instruktorkou pilates. Právě spojením všech jejich sportovních vášní dalo vzniknout piloxingu. Tento druh cvičení má nejen zvýšit tělesnou kondici, ale také podpořit psychicky a tvarovat ženskou postavu. Cvičení piloxingu si můžete vyzkoušet v různých sportovních centrech či se inspirovat z videí na internetu. K nám se piloxing dostal v roce 2011.
Energie a protahování
Pilox kombinuje prvky boxu a pilates, z boxu přebírá rychlost a energičnost, z pilates je to především precizní provedení pohybů, ladnost a protahování. Box je oproti piloxu mnohem náročnější. Pilox je ideálním sportem pro osoby, kterým připadá pilates pomalé a nezáživné. Piloxing začíná být stále více oblíbeným, jelikož přináší nový způsob cvičení. Zamávejte aerobiku a dejte přednost piloxingu.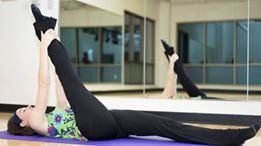 Kombinování prvků
Pilates by mělo především zvyšovat pevnost a pružnost svalů, aniž by docházelo k většímu nárůstu objemu svalové hmoty, ale dochází  během cvičení i k váhovým úbytkům. Naopak při boxu musí být tělo absolutně zpevněné. V boxu se užívají pevné a přesné údery a vaše nohy nezůstávají chvíli v klidu. Během boxu samozřejmě spálíte více než při pilates. Piloxing toto vše však kombinuje. Pilates pohyby pomohou protáhnout celé tělo a s boxovými údery lépe spálíte přebytečná kila. Těšit se můžete na opravdu dynamické cvičení, kdy pomalý pohyb střídají energické údery. Nebojte se, ke změnám dochází pomalu a člověk může své tělo správně nasměrovat. Doplňkem v piloxingu jsou půlkilové zátěže, které máte na rukou v podobě rukavic upevněné suchým zipem.