Cukr, med, hroznový cukr, vláknina, brambory či rýže, to jsou na první pohled celkem rozdílné potraviny, i přesto však mají jedno společné. Jedná se o zdroj rozdílných druhů sacharidů. Liší se počtem uhlíkových jader a tedy i v tom, jak rychle je tělo schopno tyto sacharidy zpracovat. Nejlépe si umí poradit s monosacharidy, tedy s ovocným cukrem, medem či hroznových cukrem. Až později jsou rozkládány disacharidy a nakonec i polysacharidy.
Je dobré řídit se všeobecným pravidlem. Čím kratší řetězec, tím vyšší glykemický index v našem těle. Jedná se o hodnotu v glukózy v krvi. Funkce sacharidů je v našem organismu nesmírně důležitá. Dalo by se říci, že se jedná o pohonnou látku a bez ní bychom nebyli schopni chůze, práce a již vůbec ne sportu. Bez cukru by to prostě nešlo a moc dlouho bychom bez něj nevydrželi.
Pokud se řekne slovo sacharidy, většina z nás si představí sladkosti, cukr v kostkové podobě či slazené nápoje. Máme zakódováno, že pokud budeme tento typ potravin konzumovat, budeme jen kynout. A je to pravda, zvláště pokud budeme tyto potraviny konzumovat na gauči či přímo večer v posteli. O něco bezpečnější sacharidy najdeme například v přílohách jako je rýže, celozrnné pečivo, či brambory. Energie získávaní z těchto potravin se uvolňuje postupně. Nehrozí tak u kolísání hladiny glykemického indexu bude kolísat.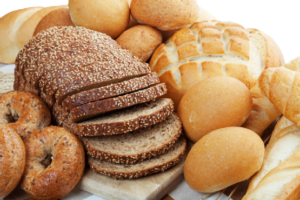 Stabilní glykemický index je pro nás nesmírně důležitý. Zejména správná funkce organismu je na této hladině závislá. Hladina cukru v krvi však má tendenci po vyplavení inzulinu klesat. Velké výkyvy nastávají v momentě, kdy se hodně přejíme, popřípadě pijeme přemíru alkoholu. Stabilní hladina je také důvodem, proč většina odborníků doporučuje pravidelně jíst 5x denně. Se sacharidy můžeme být přátele, a vlastně musíme. Je potřeba nebát se jich a umět s nimi správně pracovat.