Pokud patříte k té skupině absolutních bláznů, kteří mají potřebu ze svého těla vydávat naprosté maximum, pak vám dnes uděláme radost. Přinášíme vám totiž Tabatu,  což je absolutní drtič veškeré energie ve vašem těle.
O co vlastně jde? Jedná se o velice efektivní kombinaci aerobního a silového tréninku, který maximalizuje vaší fyzičku a dokonce zvyšuje vaší sílu. Tyto dvě hodnoty se velmi často vylučují, ovšem díky Tabatě je možné obojí zkombinovat a stát se naprosto nepřemožitelnou osobou.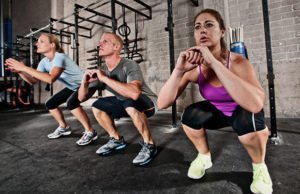 Princip celého cvičení je naprosto jednoduchý. Jeden cvik se skládá z osmi sérií, přičemž nejdůležitějším faktorem v celém cvičení je časování. Fantazii se zde meze absolutně nekladou. Každou ze sérií cvičíme 20 vteřin a poté nastává 10 vteřin pauzy. Celou zátěž si volíme tak, aby v osmé sérii došlo k naprostému odpadnutí vyčerpáním. Počet provedených cviků v jednom časovém úseku tak bude logicky neustále klesat níž a níž. Jedná se o obrovskou zátěž, která si vyžaduje také delší čas na regeneraci. Někdy se uvádí až jeden týden, takže si to dokážete představit.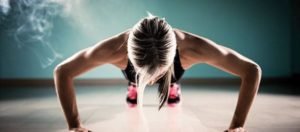 Pokud se ptáte, jaké cviky bystě měli cvičit, pak vám odpovíme tak, že to všechno záleží jen a jen na vás. Fantazii se meze nekladou. Skvělé jsou dřepy, angličáky, kliky, a obecně cviky, které se zaměřují na větší množství svalových skupin. Velmi zajímavé jsou také sprinty, kolo, plavání. Nejdůležitější je zde prostě jen dodržovat časování a cviky nešidit a vydržet!
Tabatu může vyzkoušet úplně každý. Jak pokročilý, tak začátečník. Vyhněte se díky ní stereotypu, spalte své nadbytečné tuky, zvyšte svou fyzičku a spolu s ní, i svou sílu. Za to všechno ovšem čekejte nutnost splacení velké daně v podobě bolesti a únavy.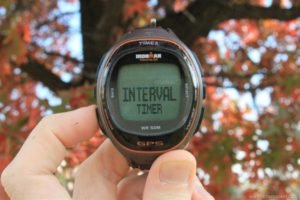 Podívejte se na několik videí, které vám o něco přiblíží svět jménem Tabata, ve kterém není místo pro slitování.